Qopla KDS
Run your restaurant with digital tickets
Run your kitchen more efficiently. Available with Qopla
Efficiency matters in every
kitchen—no matter what's
cooking
See all your orders on one KDS screen, wherever they're placed.
Improve communication with a direct line between front and back of house.
Serve food exactly right the first time with reliable tickets and timers.
Tailored to how your kitchen works
Designed for flexibility, Qopla KDS works with whatever setup and processes your kitchen has to get the job done.

Single Station
Simply connect your kitchen display to the rest of your restaurant with Qopla POS.

Multiple Stations
Streamline your workflow by routing digital tickets to selected stations. Your salads get sent to the cold station, your pastas straight to the hot station and drinks to the bar.

Online Orders
Increase your efficiency by sending online orders right to the station with our KDS.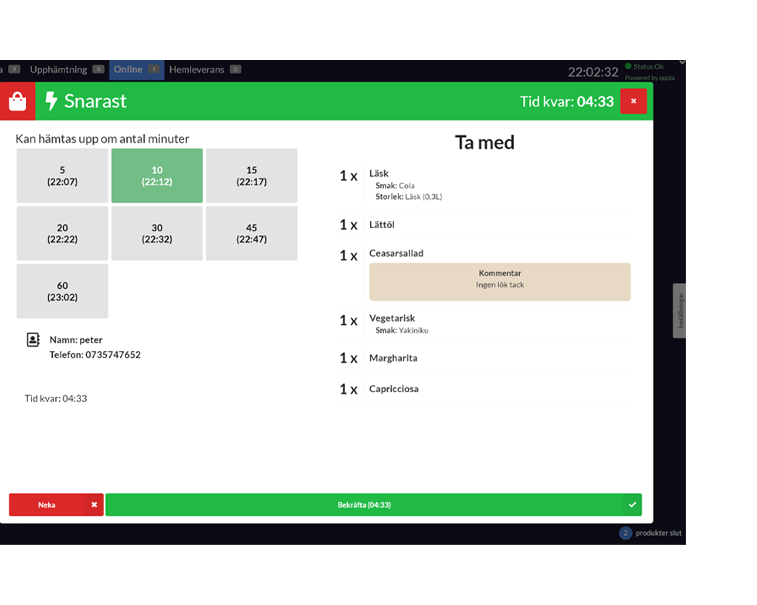 Understand your kitchen
Gain insight into station performance and improve bottlenecks with kitchen performance reports.
See how your kitchen stations are performing
Optimize staffing decisions based on ticket completion times
Compare fulfillment speeds between services
Qopla KDS has helped us to improve order efficiency, speed, and most importantly reduce sunk costs due to remakes or refunds.
Emelie Siljesvärd, ChopChop - Efficiency Manager
FAQ
Qopla KDS is inlcuded with online ordering system. For additional KDS, we charge 69SEK per month.

We do not put any limitation in what hardware you use. Our system will do fine with a tablet, Windows PC or Mac